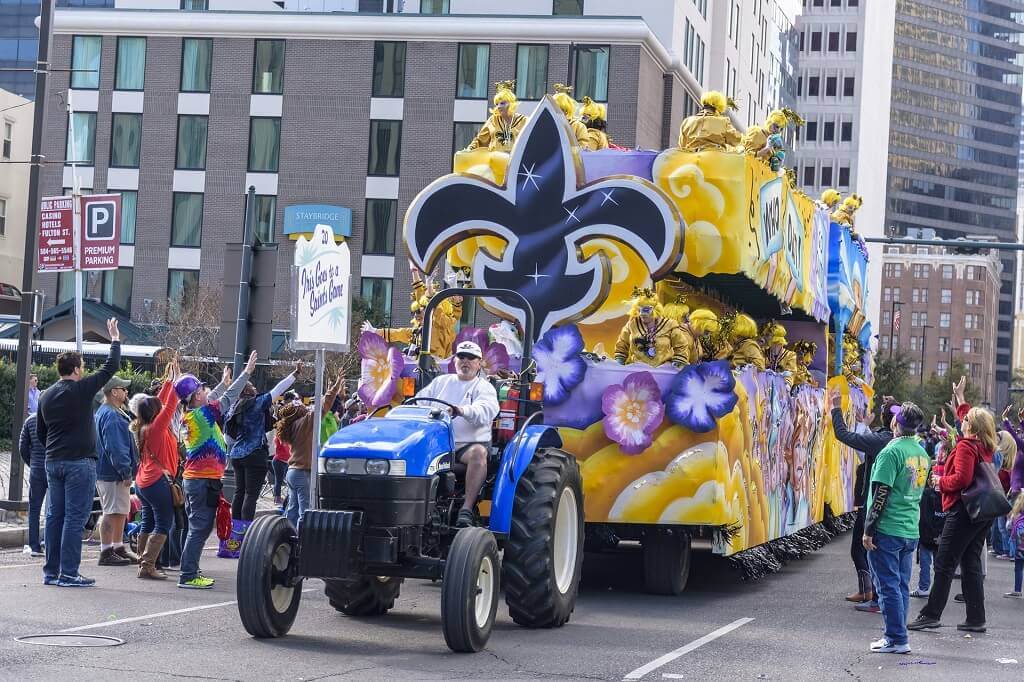 Mardi Gras will be here sooner than you know it! Hope you have your flight tickets and accommodation booked already, so you don't miss out on all the fun in New Orleans for Mardi Gras. Now that you have all that taken care off. You must be wondering what you should pack for Mardi Gras? I know you know what to pack but sometimes we get so excited and busy that we tend to forget things! Definitely, don't want that to happen to you during this fun upcoming trip.
Here are some things that you should pack… 
To get started – we are going to begin with the essentials that you can start putting into your suitcase right now. Since the temperature high is typically around 66 degrees and 48 degrees at night around that time of year. It is important that you pack accordingly.
Comfortable walking shoes 
Jeans 
Blouses 
Long-sleeved shirts (if you tend to get cold easily) 
Your Mardi Gras costume 
Bras 
Panties 
Socks 
Comfy clothing for the flight 
You need to glammed up for the day or for a night out in the French Quarter. Also, you can't forget the bare necessities that you need to help you feel refreshed, clean and pretty. Get your toiletry bag, read this list, grab those items in there, and then put in your toiletry bag. Don't forget if this is a carry on – that your liquids have to be 3 ounces and under and in a plastic bag to help you get through security.
Shampoo 
Conditioner 
Body wash
Razor 
Shaving cream 
Body lotion 
Perfume or body splash (whichever you prefer) 
Sunscreen 
Make-up remover wipes 
Make-up 
Hairspray or mousse 
Some important items that you will need
You also need to bring some very important items with you which we will cover now.
Driver's license 
Cash – it's handy to have cash for certain things 
Insurance Card 
Any medications that you are on 
Debit/Credit Cards 
Extra phone charger for your room 
Portable phone charger (you don't want your phone to die and you miss out on the great photo or Instastory opportunities!) 
And lastly, bring yourself and your friends for a great and unique Mardi Gras experience that only happens in New Orleans. Trust me, you will be so glad that you made the time and effort to go. This will be an experience that you will constantly share with friends, family, and co-workers!
See you there, friend!