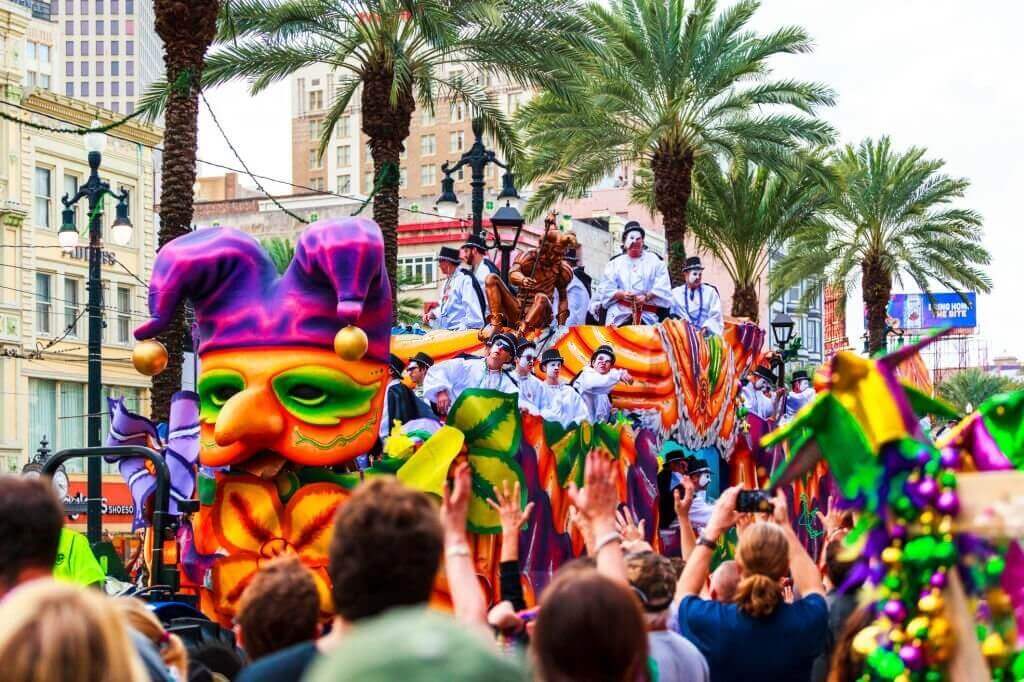 Mardi Gras survival guide
Mardi Gras is all about celebration, tradition, and fun costumes. As much as Mardi Gras is all about fun, it is important for you to be prepared for all the excitement that happens there in beautiful New Orleans.
Before you pack your bags and hit the airport with excitement – there are some ground rules that we must cover before you actually get there. These ground rules will help you make the most of your Mardi Gras experience, so let's get to it, friends! 
You will most likely be doing a lot of walking around the French Quarter and the downtown area. It is important for you to pack some comfy shoes to avoid any blisters, achy feet, and will maximize your walking distance to make the most of your Mardi Gras experience.
Bring a small backpack or fanny pack where you can store some snacks in case you get hungry as it may be difficult to get out of the crowd to find some food. And don't forget some water bottles too!
Make the most of your experience by getting out on the streets early. If you are interested in seeing a Drag show at Marigny, it is best to get there before noon. This is when they look their best. Also, you can make it through the event a lot quicker with less of a crowd.
Embrace the crazy & wear a costume
Mardi Gras is known for the fun costumes so it wouldn't hurt to dress up and be part of the fun! You don't have to do anything too complex, find some inspiration on Pinterest for Mardi Gras costume ideas. Dress up and embrace the crazy atmosphere that Fat Tuesday brings!
Pick a spot where you can watch the parade
Pick the right spot where you can watch the parade. Not only do you want to be able to see the parade itself, but it is also super important that you are close to a bathroom. With all the alcohol consumption plus you will be out for quite some time, nature will call and you want to be sure that you are near a bathroom.
Go beyond the French Quarter
Yes, the French Quarter gets a lot of hype for a lot of things, but there are places and activities beyond the French Quarter. It would be a good idea to do some research to see what else is happening during Mardi Gras around the city. This will allow you to explore New Orleans a bit more too.
Those are the major ground rules that you should know when going to Mardi Gras in New Orleans. We hope that you have a lot of fun and stay safe out there!