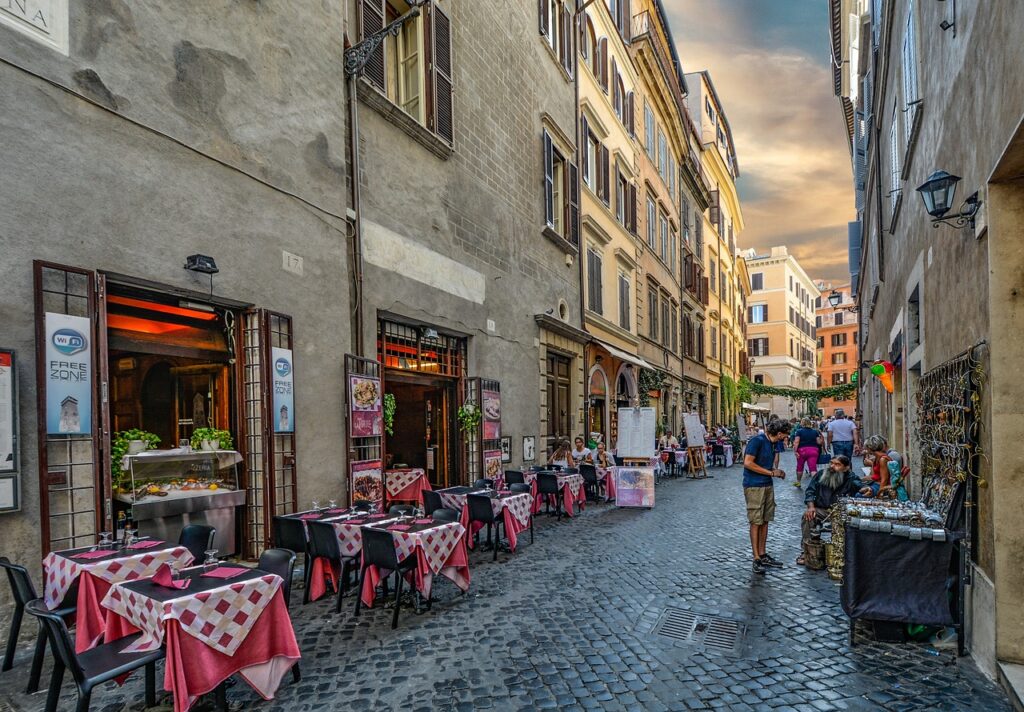 What Are the Best Places to Eat in Rome?
Rome, Italy is known for its rich culinary heritage and delicious cuisine, making it a food lover's paradise. Here are some of the best places to eat in Rome:
Trattoria Da Enzo al 29:

This traditional trattoria serves classic Roman dishes, such as spaghetti alla carbonara and saltimbocca alla romana, made with fresh, locally sourced ingredients.

Roscioli:

This renowned restaurant and deli offers a wide range of Italian cuisine, including traditional Roman dishes, fresh seafood, and artisanal cheeses and cured meats.

La Montecarlo:

This cozy trattoria serves up classic Roman dishes made with fresh, seasonal ingredients. Don't miss their signature carbonara and amatriciana sauces.

Pizzeria La Montecarlo:

For a taste of Rome's famous pizza, head to this traditional pizzeria, where the thin-crust pies are baked in a wood-fired oven and topped with fresh, high-quality ingredients.

Osteria del Pegno:

This chic restaurant offers a contemporary twist on traditional Roman cuisine, using locally sourced ingredients to create inventive and delicious dishes.

Il San Lorenzo:

This classic trattoria is known for its hearty portions of Roman comfort food, such as pasta alla gricia and saltimbocca alla romana.
These are just a few examples of the many delicious dining options available in Rome. Whether you're in the mood for classic Roman cuisine, fresh seafood, or contemporary Italian fare, you're sure to find something to suit your taste buds in this food-loving city.