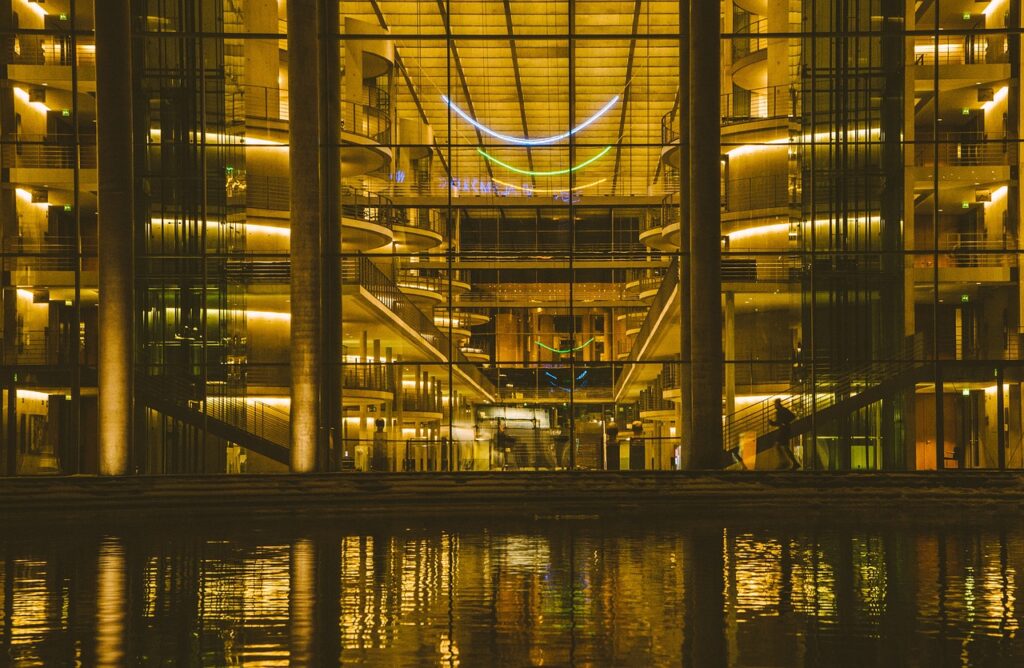 Top 10 Black-owned Hotels Leading the way in Tourism
As the travel industry continues to grow and diversify, it's important to recognize and support Black-owned hotels that are leading the way in the tourism industry. These hotels not only offer luxurious amenities and top-notch customer service but also promote diversity and inclusivity in an industry that has historically lacked representation.
Here are the top 10 Black-owned hotels in the USA, each with its unique style, charm, and exceptional hospitality.
Salamander Resort & Spa

Located in the heart of Virginia's scenic horse and wine country, the Salamander Hotel is a luxurious resort that offers a truly unforgettable experience. This Black-owned hotel is renowned for its world-class amenities, stunning natural surroundings, and unparalleled level of service.

The Moor, New Orleans, Louisiana Located in the heart of New Orleans' historic French Quarter, The Moor offers an elegant and luxurious stay for guests seeking a true NOLA experience. With 90 beautifully designed guest rooms, this hotel has preserved its 19th-century charm while providing modern amenities such as a rooftop pool and bar, spa services, and a fitness center.
The Ivy Hotel, Baltimore, Maryland The Ivy Hotel is a luxury boutique hotel in the heart of Baltimore's historic Mount Vernon neighborhood. This 18-room mansion features individually designed rooms with luxurious amenities such as fireplaces, soaking tubs, and heated bathroom floors. The Ivy Hotel also offers its guests unique experiences such as private cooking classes and guided tours of the city.
The Mansion on Forsyth Park, Savannah, Georgia The Mansion on Forsyth Park is an iconic hotel in the heart of Savannah's historic district. With 125 elegant guest rooms and suites, this hotel features unique design elements such as hand-painted murals, Venetian glass chandeliers, and a stunning art collection. The Mansion also offers guests access to its on-site art gallery, cooking school, and a full-service spa
The Whitfield House, Pennsylvania

Nestled in the heart of Pennsylvania's Brandywine Valley, The Whitfield House is a luxurious bed and breakfast with five beautifully appointed rooms. This historic 19th-century home is the perfect place to relax and unwind, with its lush gardens, elegant furnishings, and gourmet breakfasts

Akwaaba Mansion, Brooklyn, New York Akwaaba Mansion is a stunning 1860s Italianate villa located in the heart of Brooklyn's historic Bedford-Stuyvesant neighborhood. This luxurious bed and breakfast features five guest rooms, each with its unique style and charm. The Akwaaba Mansion also offers its guests a private garden, rooftop deck, and access to the on-site spa.
The Inn at Perry Cabin, St. Michaels, Maryland Located on Maryland's Eastern Shore, The Inn at Perry Cabin is a luxurious waterfront retreat. With 80 elegant guest rooms and suites, this hotel offers its guests access to a private beach, sailing school, and an award-winning restaurant. The Inn at Perry Cabin also features a full-service spa and stunning gardens designed by renowned landscape architect, Barbara Paca
The Mansion at Noble Lane, Pennsylvania Nestled in the Pocono Mountains of Pennsylvania, The Mansion at Noble Lane is a luxurious getaway that offers its guests a relaxing and rejuvenating experience. This mansion was built in the early 1900s and has been restored to its former glory with modern amenities. The Mansion at Noble Lane has 14 luxurious guest rooms, a full-service spa, and a fine dining restaurant.
The Betsy Hotel – Miami Beach, FL Located in the heart of Miami Beach, The Betsy Hotel is a luxurious boutique hotel that offers a unique blend of old-world charm and modern amenities. The hotel features 130 guest rooms and suites, each decorated with unique artwork and furnishings. The Betsy Hotel has a strong commitment to promoting black culture, and the hotel's art collection showcases some of the most talented black artists in the world
The Quirk Hotel, Virginia The Quirk Hotel is a boutique hotel located in Richmond, Virginia. This hotel is known for its art-centric design which showcases the work of local and regional artists throughout the property. It is a true gem in the world of Black-owned hotels. From the moment you step into the Quirk Hotel, you'll be immersed in a world of creativity and beauty. The lobby is adorned with vibrant works of art, and the guest rooms feature unique and stylish furnishings that are sure to impress even the most discerning traveler.