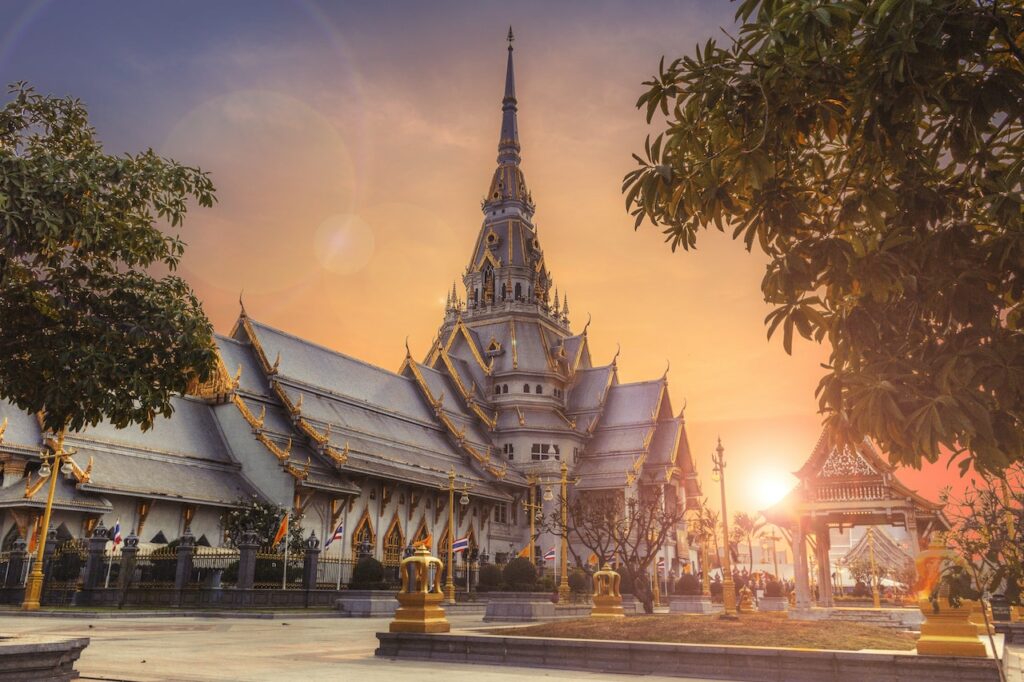 How to Spend 8-days in Thailand
Thailand is a country full of rich culture, beautiful landscapes, and unique experiences. Here's an 8-day itinerary that will give you a taste of the best that Thailand has to offer:
Day 1: Arrival in Bangkok
Arrive in Bangkok and check into your hotel
Visit the Wat Arun (Temple of Dawn), one of the most famous temples in Bangkok
Explore the bustling streets of Chinatown and sample some of the street food
Take a sunset boat ride along the Chao Phraya River to see the city from a different perspective
Visit the Grand Palace and Wat Phra Kaew, the most important temple in Thailand
Explore the Wat Po Temple, famous for its giant reclining Buddha statue
Take a cooking class to learn how to make some of Thailand's most famous dishes
Visit the famous Khao San Road, a hub of backpacker culture and nightlife in Bangkok
Fly to Chiang Mai and check into your hotel
Visit the famous Wat Phra That Doi Suthep, a temple perched on a hill overlooking the city
Explore the bustling night bazaar, where you can find everything from traditional crafts to street food
Take a cooking class to learn about northern Thai cuisine
Visit an elephant sanctuary to learn about these gentle giants and their conservation
Explore the ancient city of Chiang Mai, with its historic temples and markets.
Drive to Chiang Rai and check into your hotel
Visit the famous White Temple (Wat Rong Khun), a contemporary Buddhist temple unlike any other
Explore the nearby hill tribes and learn about their traditional way of life
Drive to Pai and check into your hotel
Explore the nearby waterfalls, hot springs, and scenic valleys
Visit the local night market for some delicious street food
Fly to Phuket and check into your hotel
Visit the famous Big Buddha, a 45-meter tall statue overlooking the island
Explore the busy streets of Phuket Town, with its colonial architecture and street food stalls
Take a ferry to one of the nearby islands, such as Phi Phi or James Bond Island
Visit some of the stunning beaches, such as Patong or Kata
Return to Phuket in the evening for your departure flight.
This itinerary gives you a taste of the best of Thailand, including its vibrant cities, rich cultural heritage, and stunning natural beauty. Of course, you can adjust and customize it to suit your own interests and travel style.