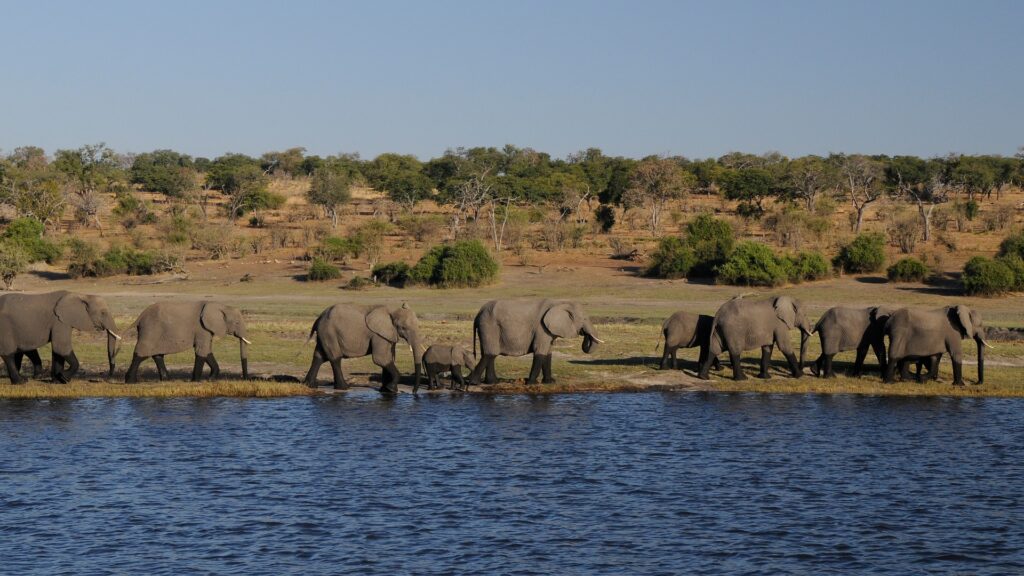 A Land of Contrasts Botswana is a landlocked country located in southern Africa. It is bordered by South Africa to the south and southeast, Namibia to the west and north, and Zimbabwe to the northeast. Botswana covers an area of 581,730 square kilometers, making it about the size of France. Despite its large size, Botswana has a population of only about 2.3 million people. The capital and largest city is Gaborone, which has a population of about 1 million people.
Botswana is home to some of the most spectacular wildlife on earth, including lions, elephants, zebras, giraffes and more. From the lush Okavango Delta to the majestic Chobe National Park, Botswana offers an incredible variety of landscapes and activities for visitors. Whether you're looking for an adventure-filled safari or a relaxing getaway in nature's paradise, Botswana has something for everyone!
Botswana's economy is dominated by diamond mining and tourism. Diamonds were first discovered in Botswana in 1967 and today they account for about 80% of the country's export earnings. Tourism is also an important sector of the economy, with visitors coming to see Botswana's abundant wildlife.
Botswana is a country with something for everyone – whether you're looking for adventure or simply want to relax in one of the world's most beautiful landscapes. So what are you waiting for?
Start planning your trip to Botswana today!