UNICO 20°87° Riviera Maya
Luxury All-Inclusive Resort in Cancun
Embark on the Signature Cenote Tour and discover the beautiful cenote in the Yucatan peninsula. Cenotes are natural sinkholes that have exposed the groundwater underneath. Swim through caves and tunnels where the impressive stalactites and stalagmites will leave you breathless 
This locally inspired, high-end adults-only hotel is the epitome of relaxed luxury. At UNICO 20°87° Hotel Riviera Maya, you'll connect to the real version of the destination through the brand's flexible programming and "no-itinerary-necessary" attitude as it cultivates a sense of spontaneity and discovery among guests.
The all-inclusive hotel boasts 448 rooms, most of which offer stunning ocean views. Rooms on the first floor boast a swim-up pool and chaises, while other rooms feature a double hydro spa tub. You'll never have to leave your oasis as room service is available 24-hours a day by ordering through your in-room phone or the UNICO 20°87° Guest Experience App.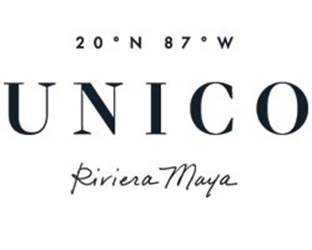 Manzana 22 Carretera Chetumal-Pto Juare, Km 260, Kantenah, QROO
Ready to book?
Found the perfect resort? Give us a call and we'll get you there with the service and expertise that will make your experience one you'll never forget!